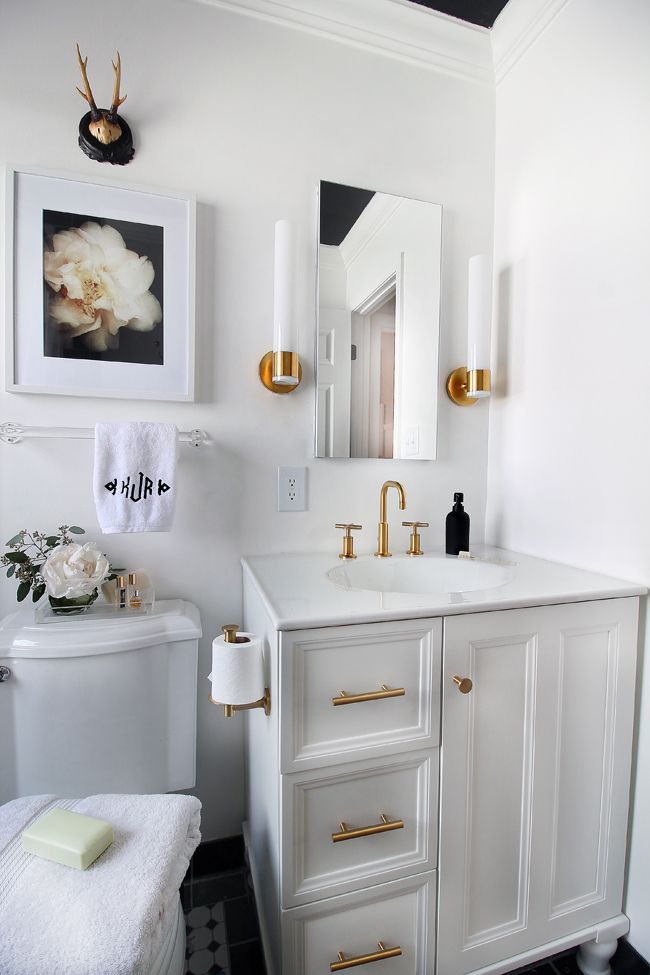 Not only are these new
Kohler Tailored Vanities
beautiful, they are extremely functional too. As I mentioned yesterday, our previous vanity lacked in the storage department. This vanity uses nearly every square inch for storage purposes & you can tailor the functions to your needs. I choose to add the
Adjustable Shelf with Electrical Outlets
to the interior cabinet. And this has been a game changer! No longer do we have the hair dryer & curling irons cords draping all over the top of what little counter space we do have. The lower unit has plenty of outlets & allows you to store your items along with it. And there is plenty of room to close the door with the hair dryer plugged in.
I also added the
Roll Out Drawer
on the bottom. This allows us to access every inch of space & when it is loaded up with toiletries & bottles we can see every one. It fully extends & like the rest of the drawers Kohler offers it has a slow close as well.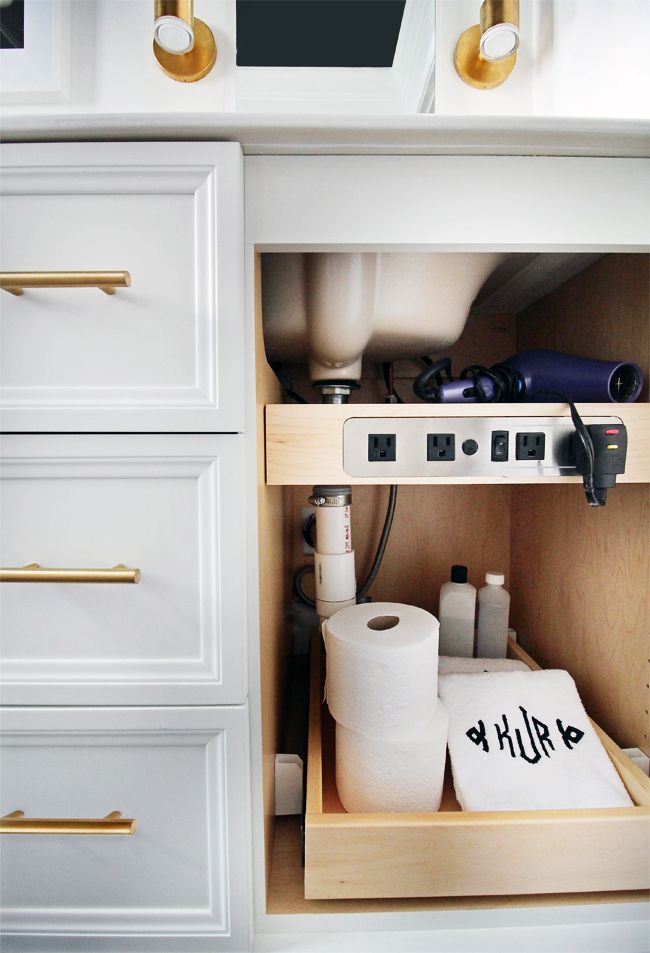 The biggest storage savior for us has been the
Medicine Cabinet
. Never in my wildest dreams did I imagine how many items one of these can hold! It too has adjustable shelves for you to customize to your needs and it is completely mirrored. The small round mirror is a magnifying mirror that slides up & down to the exact height needed. This also has a slow close feature btw…
Ours is recessed, but there is an option to flush mount these as well. With the addition of available wood side rails you can add storage to your bathroom without having to cut into the wall.
I have learned from living in a smaller home that you have to live smart. So I truly appreciate the thought & design that went into Kohler's New Tailored Vanity Collection. Now we have a beautiful & functional bathroom.
xo - K