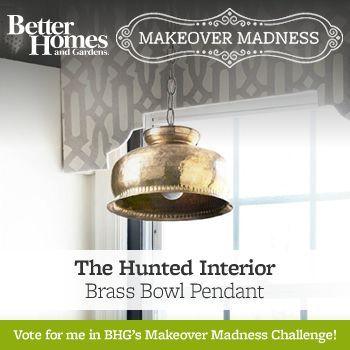 In case you missed the
announcement post
, each of the 16 projects competing are going head to head March Madness Bracket Style to see who heads to the next round. Then we start voting all over again between the top eight, until we have the top four. Those four will head to BHG Headquarters & compete in a challenge there as well. How fun does that sound??!! Right up my alley I think.
So if you think my little light & I are worthy, give us a vote
here
. Y'all are the best!!
x o - Kristin