Today I have a fun new site for you all to dream up your own spaces, pull your favorite items together & create your own mood boards with just a few simple clicks. Oh & two $500 Gift Cards to Ballard Designs as well... More on that part in a minute!
You all might be familiar with
Polyvore
as a fashion site, where you can pull outfits together right on your screen. Well did you know they now have a
home section too
??!! The great thing is you can pull images (& links) from all of your favorite sites & you can group them together on screen to see how they look together.
You can create Sets of items that all still retain their links & information so you can always go back to the original source to purchase them (as seen from a little screenshot...)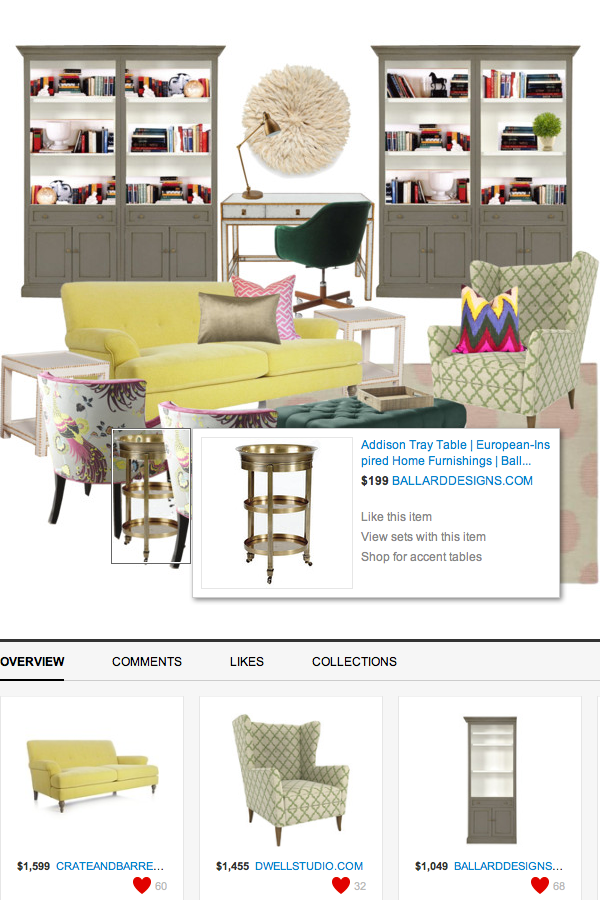 Or you can create a collection of items as well... which is basically just that. A collection of your favorite pieces be it for a room, a theme or a category. The choices are all up to you!
You can create your own & browse thousands of others collections & sets too.
Along with some other very talented bloggers/designers, I am joining up with
Polyvore
to spread the word about this great resource by becoming a part of
Project Decorate
. Project Decorate profiles each of us & we then pull a collection together to express our own personal style.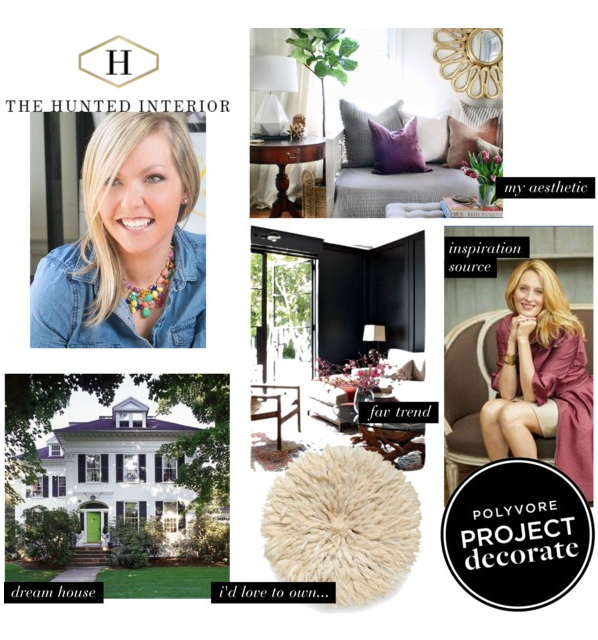 You can see my responses to these questions
here

.
Seriously adore Celerie Kemble... le sigh.
Now comes the fun part! I pulled together a little collection of my own & described the look as
Layered Living
. You all know I love a layered & eclectic space with a little "Trad" thrown in... Well now it's your turn to show me &
Polyvore
how you would interpret #LayeredLiving!!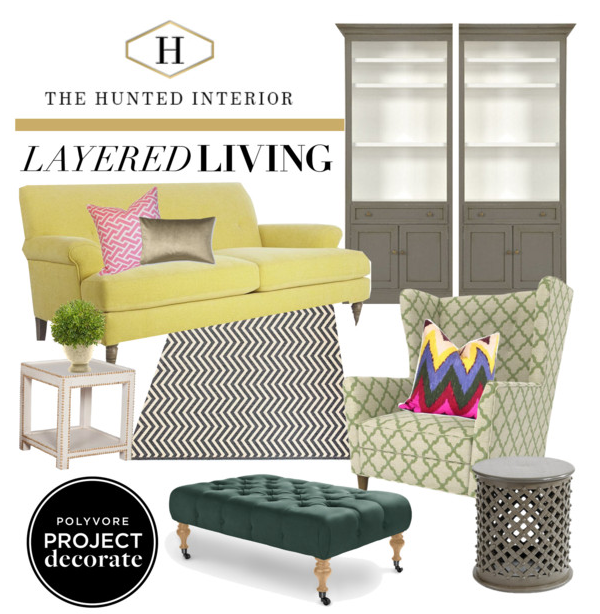 All you have to do is create your own Set using at least one of the pieces I selected along with your own choices & submit it to
Polyvore
using this link
! At the end of the contest, Polyvore & I will select our top two Sets & each of them will win a $500 Gift Card to
Ballard Designs
(
thanks to Polyvore!
)
Fun right?!?! So what are you waiting for?! Go start designing your own #LayeredLiving Space!!
x o - Kristin